Trail section
22 Vejbystrand - Ängelholm/Utvälinge
Length

16 km

Degree of difficulty

Easy
Johan Hammar
Följ promenadvägar utmed Skälderviken och njut av din följeslagare, havet. Här finns bad- och kurorter, småbåtshamnar och imponerande sanddyner. Besök ateljéer, museum eller färdas uppströms Rönne å.
Natur
Vid Vejbystrands hamn finns rev med ett vibrerande fågelliv att spana på. Mellan Vejbystrand och Magnarp går du över en hed med trift, vresros- och enrissnår. Vandringen genom Skepparkroken bjuder på kulturmiljö och i Skälderviken finns en marina med flera hundra båtar. Här stöter du på trevliga rastplatser med sikt ända till Kullaberg.

Vandra vidare över Rönne å, rik på lax och havsöring, och utmana strandens sanddyner - klitterna. Slutligen kliver du in i strövområdet Kronoskogen. Här finns spännande kustdyner som förts hit av hav och vind, men också militäriskt raka dyner som skapats med hjälp av flätgärden för att hindra flygsand.

Närmare havet hittar du hed med vindpinade tallar och buskage, inåt land finns barrskog med knärot och gott om svamp. De mest exklusiva invånarna är fältpiplärka, havsmurarbi och bibagge.

Kulturhistoria
Vejbystrand är fiskeläget som blev kurort och fick landets första kustsanatorium för patienter med tuberkulos. På höjden innanför kusten ligger ett pärlband av bronsåldersgravhögar och vid Utsiktsvägen finns Bökehögarna att besöka. Här hittar du dessutom en vidsträckt utsikt.

Den gamla vägen slingrar sig genom Skepparkroken och du går förbi gamla kaptensgårdar och gatehus. Kroken tillhörde godset Ängeltofta och från hamnen skeppades stora lass säd och järnplogar. I Skälderviken går du förbi minnesmärket över de män som byggde hamnen. Den som hade stövlar avlönades med 60 öre/dag medan de utan fick 50 öre. Kanonen du ser var tidigare fast i piren, bakdelen användes att förtöja båtar i.

Öster om Rönne å finns Luntertuns kyrkoruin. En gång medeltidsstad och marknadsplats för lax och sill. Luntertuns efterföljare är staden Ängelholm.
Etappen avslutas i Utvälinge där du kan följa teglets spår. Gropar där leran grävdes upp, en K-märkt bruksbyggnad och invid ön Rönnen hittar du räls och hamn för transport. Man tillverkade tegel mellan 1870 och 1969. Före teglets tid var fisket näringen och i Utvälinge fanns tidigare ett fiskekapell där fiskarmännen kunde hålla gudstjänst under fiskesäsong.
Kustnära
Familjevänligt
Stadsnära
Along the section
Trail status
There are no known issues on this track segment.
Campsite
Water
Elevation
Fetching elevation data...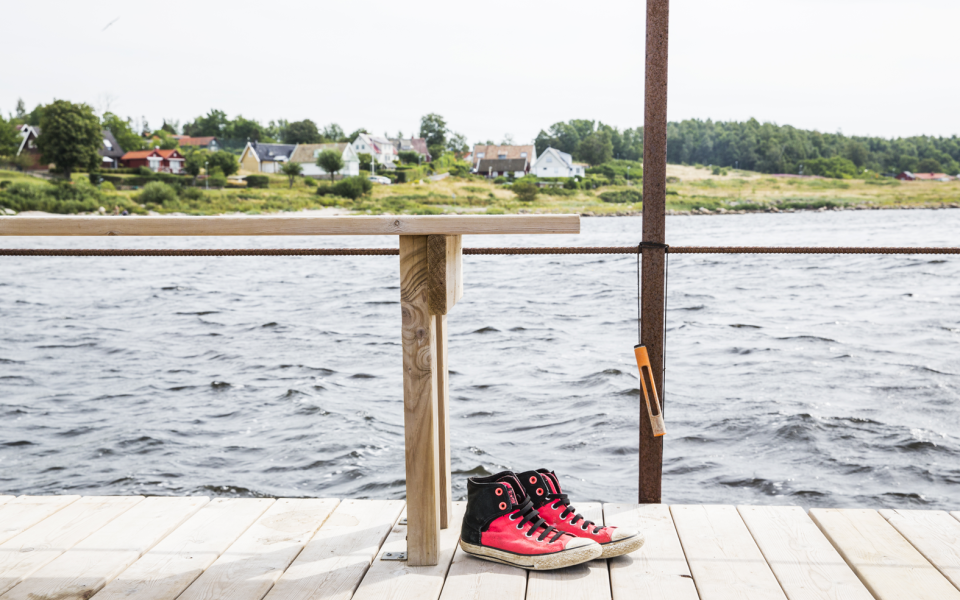 Highlights along the section
Are you looking for a place to stay or a cozy cafe during your hike? Here are some of the sights and places to visit along the section.
Hiking suggestions
Do you find it difficult to know where to start your hike? Here is some inspiration and a selection of recommended hikes - short and long, with or without accommodation or based on different themes.
Show All
News
Here you will find information about what's new on the trail as well as current redirections and disturbances.
Show All
Share your moments
Share your adventures on the trail by tagging your photos with #skåneleden or #skaneleden.
We would like to know what you think
Do you have any experiences that you've would like to share? A nice tip or maybe something you diskliked? Write a comment, we would like to know!