Along paths and boardwalks, sometimes heading east, sometimes west, sometimes north or south, you wind your way through rich woodlands, lush river habitats and bogs, past historical sites and Iron Age burials in central Skåne.
Nature
Between the forests and the agricultural districts of Skåne, there are transition zones unsuitable for ploughing or timber production. Luckily, the Fulltofta Recreation Area is one of these. Some of its woodlands are key woodland habitats, and all contain a rich variety of flora and fauna. Now and then you pass a grazed pasture, and the ruins in the woods are many. In the Kvesarumsån River, there are trout and brook lamprey and the gravel river bed is a valuable fish spawning ground.
Near the place where the Ås-åsleden Trail meets the Nord-sydleden Trail, you find Hanakällan Spring right beside where you walk. Its waters are clear and clean and the spring never freezes, but our recommendation is that you boil this water before drinking. Continue along a stony path past Hjällen Hill, which is composed of amphibolite. The beech forest here is unusually rich, and you can find a wide array of lichens, mosses and insects. The area is classified as a woodland key habitat.
A boardwalk carries you across the soggy, spongy Sjömossen Bog. Typical bog plants grow here including the carnivorous round-leaved sundew, which extracts its nutrition from insects. As you near the end of the trail, you follow a gravel road through rich woodlands to the campsite at Ekeröd, just next to a narrow esker.
Cultural History
Fulltofta Recreation Area is an old country estate. During the 1600s and onwards, the estate developed its own little community and the landscape is littered with the remains of smaller farms, crofts and cottages. The stone channels by the Kvesarumsån River are remains from the old mill, which belonged to the Bjeveröd estate.
A bit further on you pass by Hungern, appropriately named for hunger. This was the poorest croft, muddy and with only a tiny piece of land for cultivation. In the 1800s, Jöns Holmberg and his wife Carolina lived here with their two daughters. To help support the family, Carolina walked to the main farm twice a day, every day, a total of 32 kilometres, to milk their cows. This was in addition to taking care of her own meagre patch of land. Nearby is an earthen dance floor, where both gentry and peasants amused themselves. Signs along the section tell you more.
The name Ekeröd is mentioned first in the late 1400s. But the many prehistoric monuments indicate that this area has been used by humans for much, much longer. Alongside the trail northwest of Ekeröd, there are seven stone circles, 4‐8 metres in diameter and probably from the Iron Age (500 BCE – 400 CE). This was a characteristic burial custom of southern Scandinavia. For a long time, they were called Judgement Circles, and believed to be places where justice was dispensed and disputes settled. But archeological excavations of such sites have uncovered burned bones under the stones and in the middle of the ring. Cremation was very widespread during this age.
Skog
7-15 km
Lätt
Barnfamiljer
Skåneleden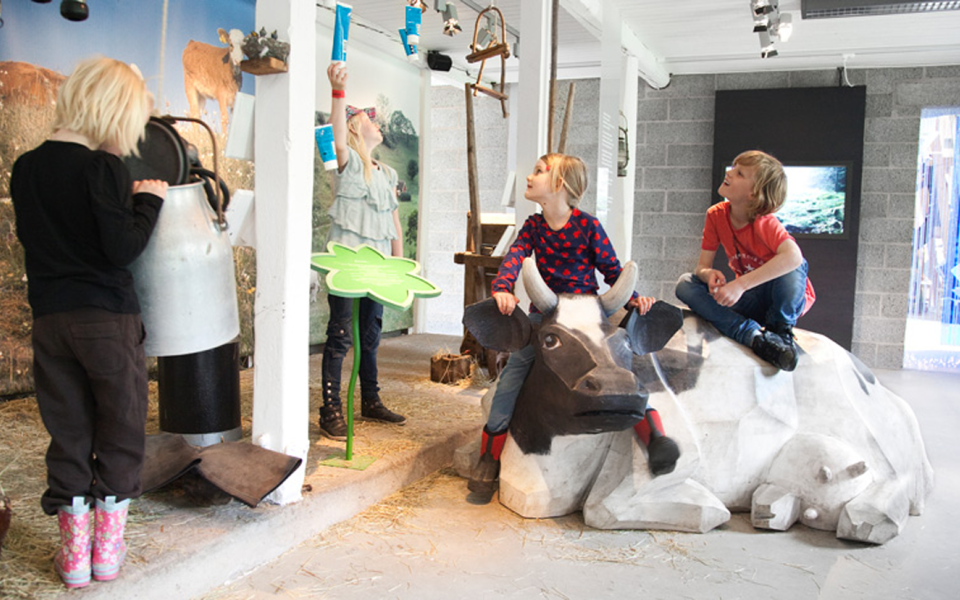 Highlights along the section
Are you looking for a place to stay or a cozy cafe during your hike? Here are some of the sights and places to visit along the section.
Hiking suggestions
Do you find it difficult to know where to start your hike? Here is some inspiration and a selection of recommended hikes - short and long, with or without accommodation or based on different themes.
Show all
News
Here you will find information about what's new on the trail as well as current redirections and disturbances.
Show all
Share your moments
Share your adventures on the trail by tagging your photos with #skåneleden or #skaneleden.