Trail section
22 Vejbystrand - Ängelholm/Utvälinge
Length

16 km

Degree of difficulty

Easy
Johan Hammar
Hike on footpaths along Skälderviken and enjoy your companion, the sea. Here you will find bathing and spa resorts, marinas and impressive dunes. Visit studios, museums or travel upstream the Rönne river.
Vejbystrand is the fishing village that became a health resort and got the country's first coastal sanatorium for patients with tuberculosis. On the hill inland from the coast is a pearl band of Bronze Age burial mounds and at Utsiktsvägen there are Böke mounds to visit.
At Vejbystrand harbour there are reefs with vibrant bird life to watch. Between Vejbystrand and Magnarp, you cross a heath with thrift, meadow and juniper groves. The hike through Skepparkroken offers a cultural environment and in Skälderviken there is a marina with several hundred boats. Here you come across nice picnic areas with views all the way to Kullaberg. Hike further over the Rönne river, rich in salmon and sea trout, and challenge the sand dunes - the dunes. Finally, you step into the Kronoskogen hiking area. Here are exciting coastal dunes brought here by sea and wind, but also military straight dunes created with the help of the wicker fence to prevent flying sand.
The old road winds through Skepparkroken and you walk past old captain's houses and gatehouses. The hook belonged to the Ängeltofta estate and large loads of grain and iron ploughs were shipped from the harbour.
In Skälderviken, you walk past the memorial to the men who built the harbour. Those who had boots were paid 60 öre/day while those without received 50 öre. The cannon you see was previously fixed on the pier, the rear was used to moor boats. East of the Rönne river is Luntertun's church ruin. Once a medieval town and marketplace for salmon and herring. Luntertun's successor is the city of Ängelholm.
Closer to the sea, you will find heath with windswept pines and shrubbery, inland there is coniferous forest with the knee root and plenty of mushrooms. The most exclusive inhabitants are field pipe lark, sea buckthorn and beetle.
The stage ends in Utvälinge where you can follow the brick tracks. Pits where the clay was dug up, a K-marked mill building and next to the island Rönnen you will find rails and a harbour for transport. Bricks were made between 1870 and 1969. Before the time of bricks, fishing was the industry and in Utvälinge there used to be a fishing chapel where the fishermen could hold services during the fishing season.
Kustnära
Stadsnära
15-26 km
Lätt
Barnfamiljer
Kollektivtrafik
Along the section
Trail status
There are no known issues on this track segment.
Campsite
Water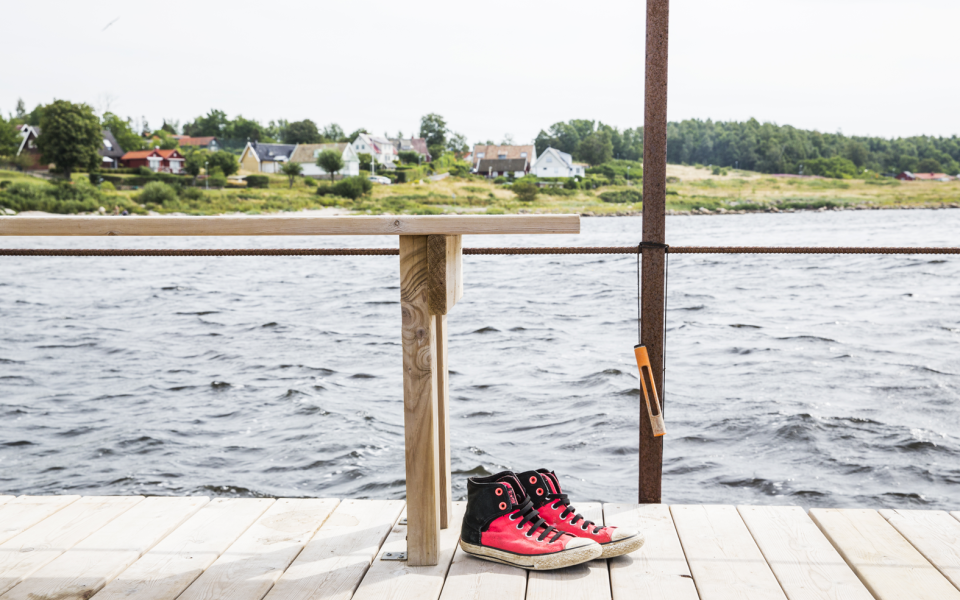 Highlights along the section
Are you looking for a place to stay or a cozy cafe during your hike? Here are some of the sights and places to visit along the section.
Hiking suggestions
Do you find it difficult to know where to start your hike? Here is some inspiration and a selection of recommended hikes - short and long, with or without accommodation or based on different themes.
Show all
News
Here you will find information about what's new on the trail as well as current redirections and disturbances.
Show all
Share your moments
Share your adventures on the trail by tagging your photos with #skåneleden or #skaneleden.
We would like to know what you think
Do you have any experiences that you've would like to share? A nice tip or maybe something you diskliked? Write a comment, we would like to know!